Welcome to
Atomic IE Password Recovery
Atomic IE Password Recovery helps you to recover passwords saved by the AutoComplete system. The program recovers all types of passwords saved in IE. These are Autocomplete passwords and IE Password Protected Sites.

Our program also has a feature of deleting the IE Content Advisor Password. It will take you not more than a few seconds to recover all passwords. The program works instantly.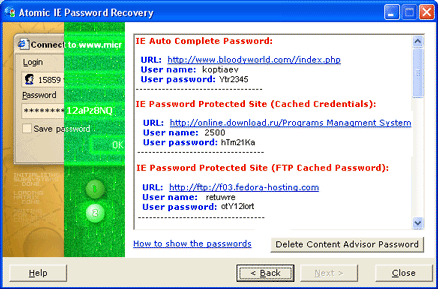 ---

Getting started


Download the latest version of program


Registration details


Email management software